LGBTQ+ History | BIG History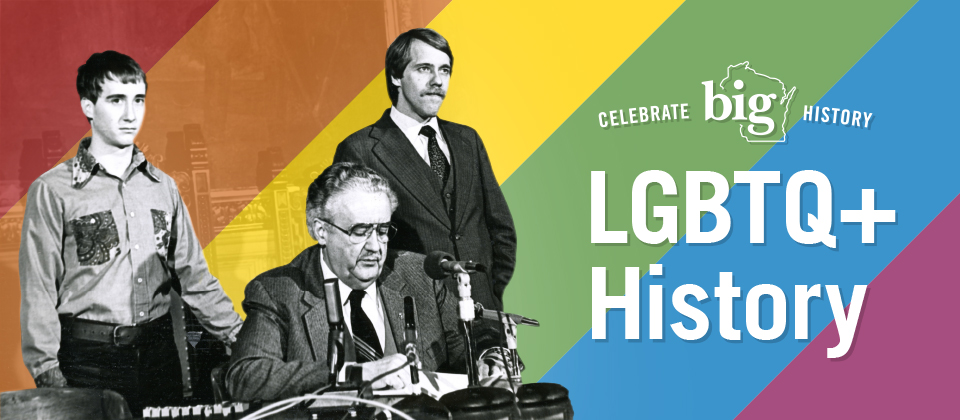 Celebrating BIG Moments: LGBTQ history in Wisconsin
History is happening right now. Across the country, and in our own communities, people are protesting the racism and social inequalities that communities of color have faced for hundreds of years and continue to face today.
Stories like these are not new— protest is a tenent of our Democracy.
As a history organization, our mission is to collect and share the stories that shape how we understand our state, our nation, and ourselves. We are committed to cultivating inclusion and doing more to work with the Black community and others to center these stories, ensuring that their voices are heard now and in the future.
In June we take time to honor another story of protest and community. June is LGBTQ Pride month, commemorating an uprising in response to a police raid at a New York City gay bar called the Stonewall Inn. The Stonewall Riots took place from June 28, 1969 through July 3, 1969. Pride started as a riot, a protest led by queer and trans people of color. Today it is a celebration rooted in advocacy, identity, and community.
The Society has put together a page with stories, images, and artifacts from our LGBTQ collections to commemorate the progress and struggle in the LGBTQ community. These collections just scratch the surface of the history of the LGBTQ community in Wisconsin. Please take an opportunity to explore these resources.
Wisconsin's Gay History | Book Series
By R. Richard Wagner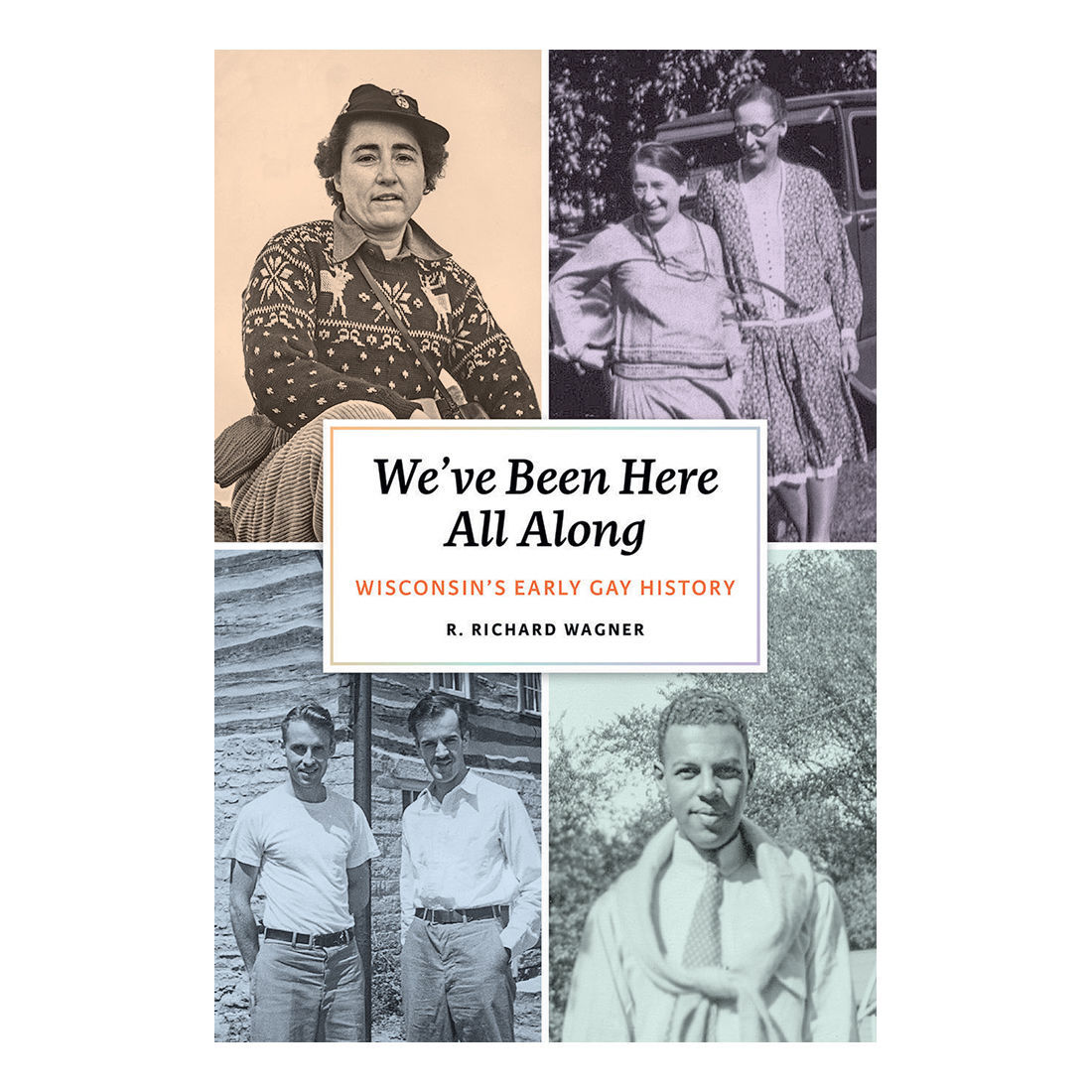 In We've Been Here All Along, R. Richard Wagner draws on historical research and materials from his own extensive archive to uncover previously hidden stories of gay Wisconsinites. This book, published by the Wisconsin Historical Society Press honors the legacy and confirms that gay Wisconsinites have been fundamental to the development and evolution of the state since its earliest days. Read Free Excerpt
Buy the Book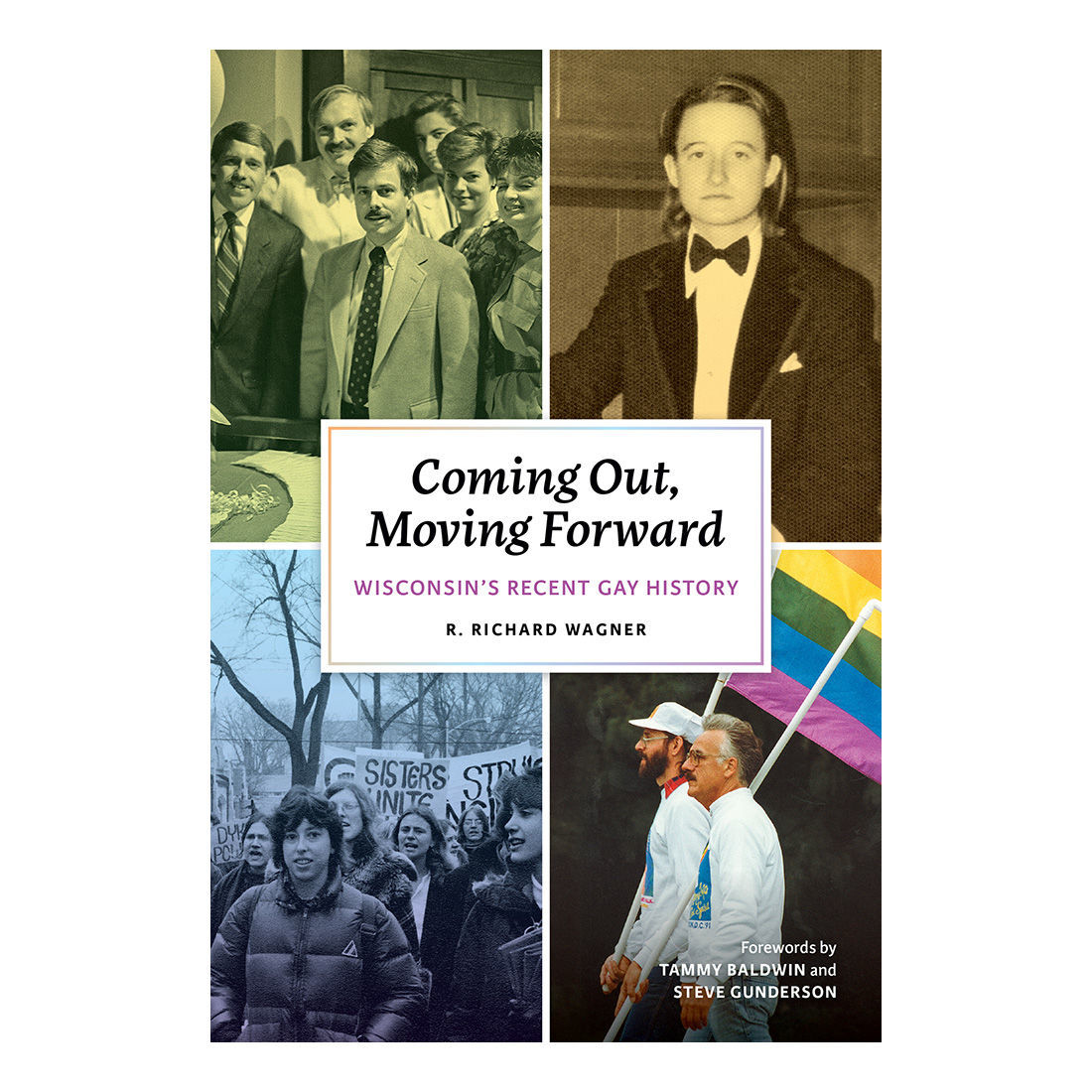 Coming Out, Moving Forward, the second volume in R. Richard Wagner's groundbreaking work on gay history in Wisconsin, outlines the challenges that LGBTQ+ Wisconsinites faced in their efforts to right past oppressions and secure equality in the post-Stonewall period period between 1969 and 2000. This is the second book in the collection published by the Wisconsin Historical Society Press.
Buy the Book
Two Spirit People
In American Indian communities, the term Two Spirit has been used for many generations, predating western religion and LGBT terminology, and describes individuals who have both a male and female spirit and are uniquely blessed to see life through the eyes of two genders. Two Spirit people possess a unique identity and should be recognized as such, as the term is not necessarily interchangeable or synonymous with other commonly used LGBT terms. Someone who is Two Spirit embodies two genders residing in one person. A Two Spirit person may be gay, but a gay person is not necessarily Two Spirit. You can learn more about what it means to be Two Spirit in the article from Indian Country Today below.
Learn More
Explore more LGBTQ history
Learn more about the gay experience in Wisconsin and beyond through these historical essays.
Fascinating Items from Our Historical Collections
The Society has many items related to LGBTQ history available to explore in our online collections. Here are a couple highlights.
Compelling Images from the Our Historical Collections
Outside Resources
The Society has put together this page with stories, images, and artifacts from our LGBTQ collections; however, these collections just scratch the surface of the history of the LGBTQ community in Wisconsin. Please take the opportunity to explore these additional resources from other Wisconsin sources.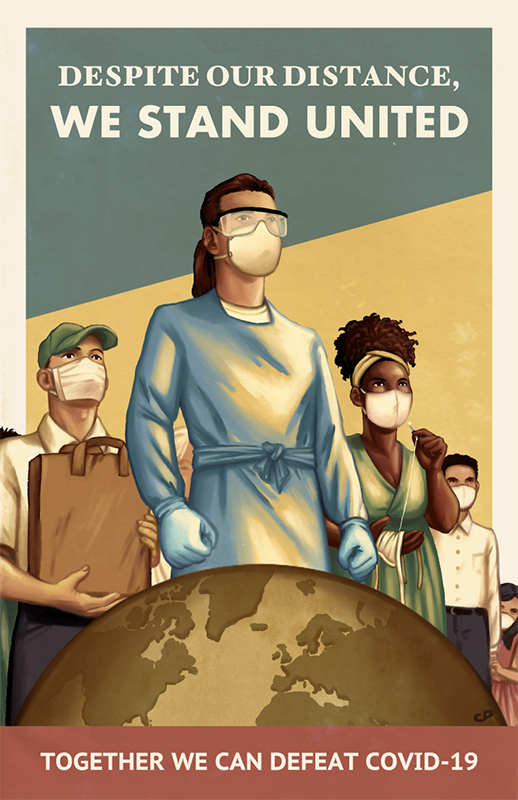 Cat Parra
Local Artist
Cat Parra is a Madison based comic artist and illustrator. Cat is a participant in the Wisconsin Historical Society COVID-19 Poster Project, the poster featured here is her contribution!
Her work primarily explores themes of adventure and self discovery through the lens of historical fiction. In 2015 she and her good friend Zora Gilbert, who she met at a Madison high school, founded Margins Publishing, a small press publisher focused on producing work by and about people of marginalized identities.
Margins' flagship publication is Dates! which collects short comics, prose, and illustrations assembled with the goal of showcasing tragedy-free historical queerness. They've published three volumes so far, the most recent of which features nearly 50 talented artists and writers from across the queer continuum and the world.
Other recent publications from Margins include A Survey of Queer Looks, an illustration zine of historical queer aesthetics and signifiers, and The Elusive Mr Vanderbridge, a sapphic jazz age mystery about two reporters on the gossip beat.
Pride Month Merch!
Shop pride month related merchandise from our online store. 100% of the proceeds support the Society.
Shop Here
Support the Preservation of Wisconsin's History

Explore Wisconsin's History
You can find out more about our history in these pages focusing on other monthly celebrations!