Black History | BIG History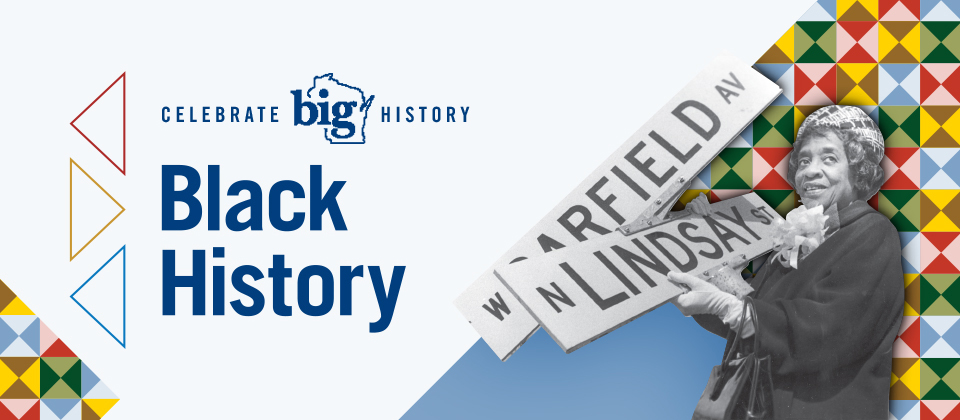 African American history in Wisconsin
The Society is celebrating BIG moments in Wisconsin history, including the significant impact that African Americans have had on the history of the state. Learn about this impact through the articles, artifacts, and other important items below that help tell the story of African Americans in Wisconsin.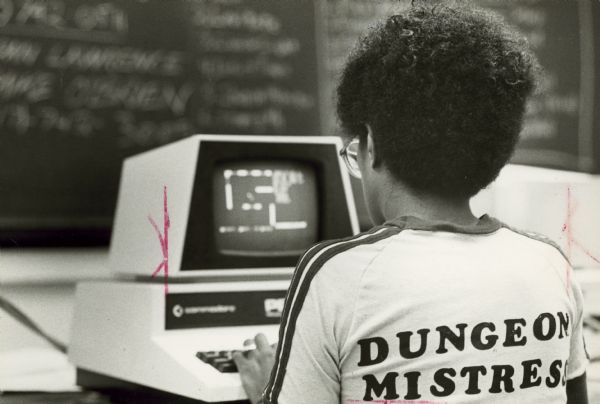 Collecting History as it Happens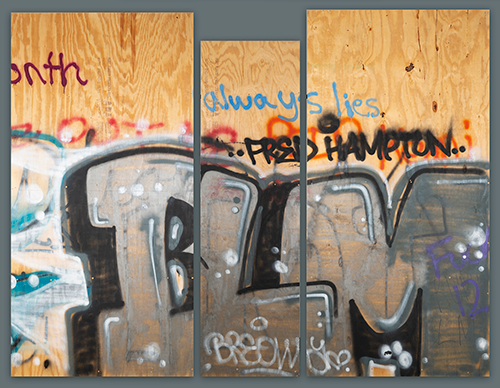 Despite the gains made by the American Civil Rights movement, these past years we've witnessed our country's systemic problems of racism and injustice. Protests across the country, including here in Wisconsin, were the catalyst for important conversations examining racism and social justice in America.
In the wake of the protests, the Society acquired a collection of wood panels from boarded up buildings. These panels also served as a canvas for those advocating for change to express their emotions through art. The panels will be preserved and shared through future exhibits as a reminder of the impact that the death of George Floyd had on Wisconsin's citizens.
Explore the Video Gallery
The Society has also gathered resources to help guide the dialogue as we continue to have conversations with our past to build a better future. Read a Wisconsin Historical Society Statement and view Black History Resources.
Unvarnished: Restoring the Erased History of Exclusion
Many museums and organizations are working to share a complete, inclusive history. Often that means sharing histories that have been erased from the consciousness of all except those who were marginalized. This panel talks about their experience collaborating with six organizations.
African American History Maker: Vel Phillips
Vel Phillips' life was a series of firsts. She was the first African American woman to graduate from the University of Wisconsin–Madison law school, the first to win a seat on Milwaukee's City Council, the first to become Secretary of State of Wisconsin, the first to become a judge in Wisconsin. More impressive, Vel did it all at a time when many African Americans were not allowed to exercise their civil rights. Check out this video to learn more about the fascinating life of Vel Phillips, and explore items from the Society's historical collections related to her story below.
Explore more African American history
Learn more about the African American experience in Wisconsin and beyond through the historical essays below.
Fascinating Items from the Society's Historical Collections
The Society has over 2,000 items related to African American history available to explore in our online collection, and this collection is always growing. Explore some of these amazing items and the stories behind them below.
Compelling Images from the Society's Historical Collections
COVID-19 Poster Project Collection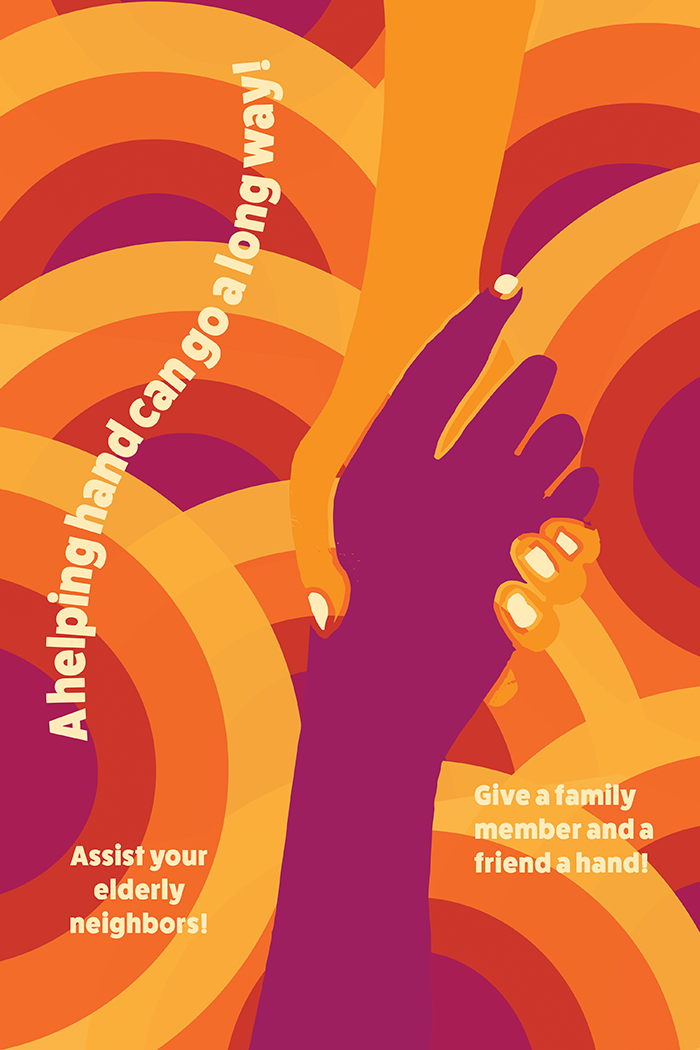 Helping Hands
Ciara Nash
I am currently a freelance graphic designer, acrylic painter, and paint party instructor and host under the business name Cee Nash's Arts. During the summer of 2020, I helped create murals downtown during the George Floyd protest and riots. Outside of my art life, I have a position with Red Caboose Childcare Center of Madison, WI. I majored in art therapy and minored in graphic design through Edgewood college. I am currently in grad school for business management for art and design through the Maryland Institute of Art and Design. I also plan on obtaining my master's degree in art therapy later down the road.
As of lately, I have been inspired by posters created in the 60s and early 70s. I like the use of vibrant colors, different use of shapes, textures, and movement. I felt that this approach was appropriate for this climate that we are in today. I wanted to be able to represent everyone in a way. The message to me is promoting community togetherness and a step for growth!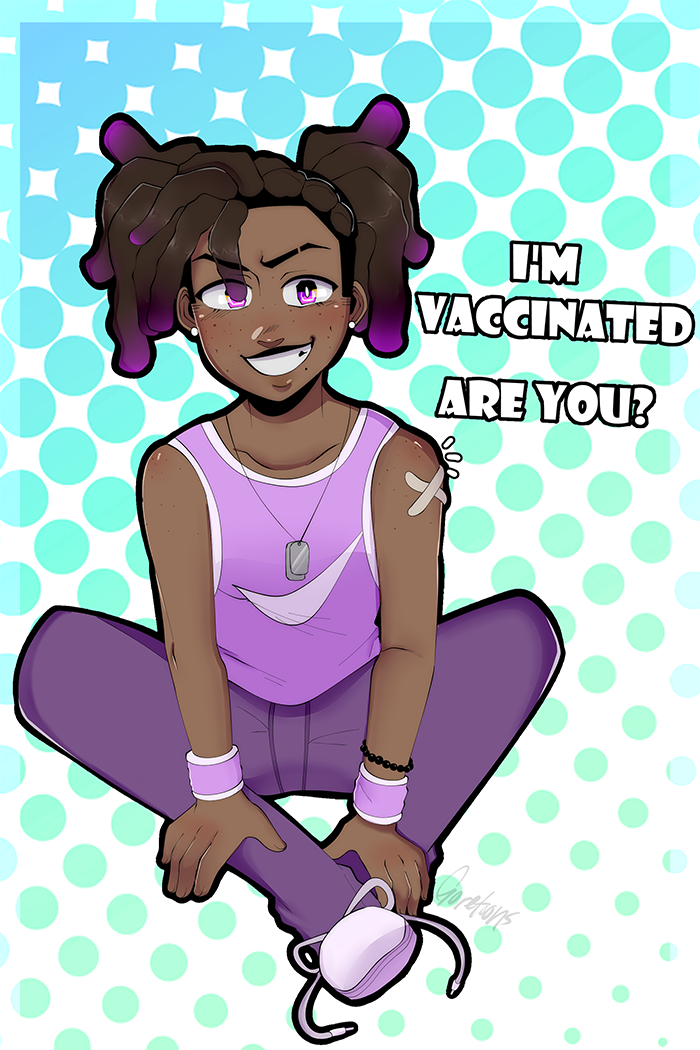 I'm Vaccinated
Kierranna Rought
"To me this is a very personal project, there are still a lot of people who don't follow the safety precautions. Art can be a huge form of a call to action, illustration and cartoons if done right can really persuade a person into feeling/being able to put themselves into that character's shoes. COVID is a very real thing, but a lot of people tend to find themselves in a very harmful mindset of "well, if no one around me/no one close to me has COVID why should I have to worry? why should I have to wear a mask?" without even realizing that this could 100% harm them and the people around them as well. It's easy for us humans to think that way, and I as an artist use my art and my platform to not only entertain but as well as educate; and I want to step up and do my part to follow COVID precautions but also try my hand at educating others on doing the same to help end/slow down the spread of the virus."
Their Instagram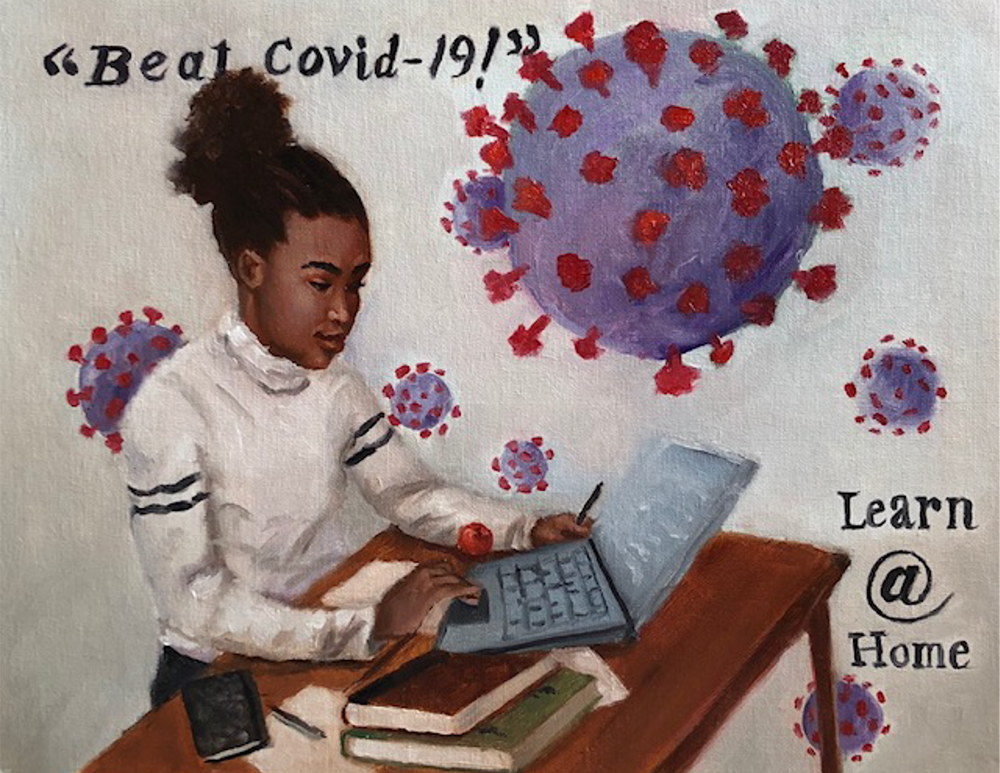 Learn At Home
By Jerry Jordan
Jerry Jordan created this poster as part of the Wisconsin Historical Society Covid-19 Poster Project. He is part of a growing movement of painters that are reinterpreting classical painting into what they call contemporary realism. He counts such painters as John S. Sargent, Anders Zorn, William M. Chase and Joaquin Sorolla as major influences in his artistic growth. However it was the artist of the Harlem Renaissance that fueled his desire to pursue painting.