Historical Essay
Black Thursday (November 21, 1968)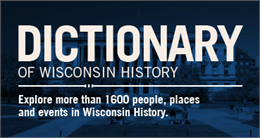 On this date, 96 African-American students of the Black Students Union at Wisconsin State University-Oshkosh entered the office of President Roger E. Guiles, occupying the office to protest the University administration's failure to accede to demands presented the previous month. As a tiny minority in a campus population of 11,000, black students felt discriminated against racially, culturally, and academically, and had asked for more black teachers, classes in African-American history, black speakers on campus, and a black cultural center.
The students were removed from the administration building, arrested, jailed and suspended from the University. The immediate response to the arrests was a series of demonstrations, the intervention of various civil rights leaders and organizations, and an official hearing regarding the legality of the suspensions. Most of the suspensions were upheld, and in protest the student body threatened a strike. Within a year, many of the original BSU ideas were implemented, including adding black literature and history classes and opening an Interracial Cultural Center.
This series of events increased awareness of the relationships between black students and Wisconsin state universities in general, and led to greater cultural diversity and sensitivity in the university system.
University of Wisconsin-Oshkosh site, "Do Your Thing." (http://www.uwosh.edu/archives/bt/about.htm)
Learn More
See more images, essays, newspapers and records about Black Thursday.

Dictionary of Wisconsin History
Explore more than 1,600 people, places and events in Wisconsin history.