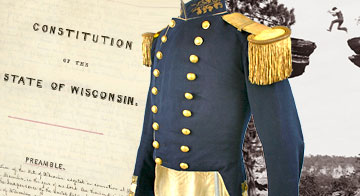 About Our Collections
The Society's world-class collections contain an extraordinary range of artifacts and information about American history, from the remote archaeological past to current events. North American genealogy and Wisconsin history are particular collection strengths.
Visit Us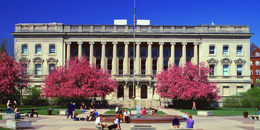 Get expert advice in how to create a family tree or hunt for clues about an ancestor's past.
Email Us
Or call us at 608-264-6535
Online Collections
Click on a link below to see the collection overview page. Use that as a starting point for your research.
Featured From the Collections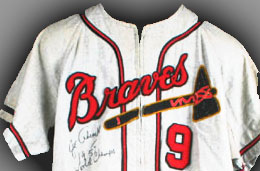 Curators' Favorites

Browse over 200 historical essays on selected artifacts from the Wisconsin Historical Museum. These objects were chosen by museum curators for the fascinating stories they tell about Wisconsin history.

Online Exhibits

View rich variety of online exhibits about the people, places and events in Wisconsin history interpreted or examined through historic treasures from the Museum collections.
Resource Descriptions
Learn about resources available across the Society for specific topics.