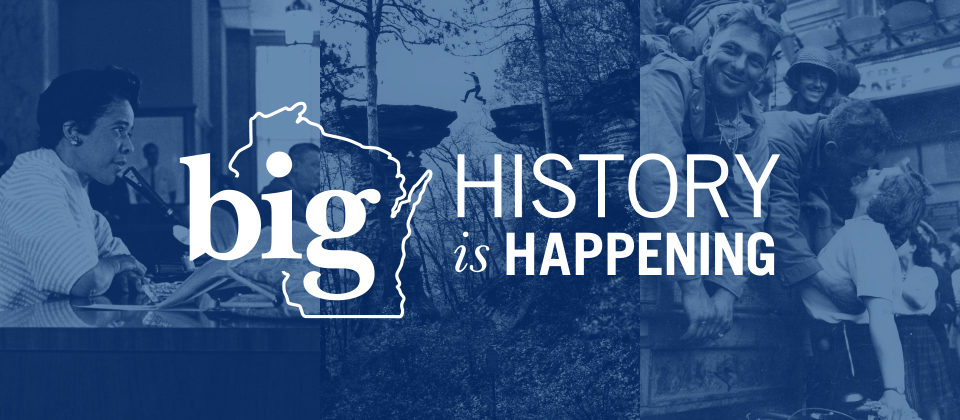 BIG History Is Happening
A BIG moment in history is happening right now. COVID-19 is having a major impact on all of our lives. As we practice social distancing, and spend more time at home, it is easy to feel isolated from the things you love. We know how much you love history, and until we can welcome you back to the Society, the Library & Archives, and our sites and museums, we are going to bring more history straight to you! Here are some free resources to get you started on your adventure through the past.
Second Phase of COVID-19 Poster Project
The Wisconsin Historical Society is announcing the launch of the next phase of its COVID-19 Poster Project with an open call for artwork.
The Wisconsin Historical Society will commission ten Wisconsin artists and an additional ten high school students who's artwork will become part of the Wisconsin Historical Society's poster collection to be preserved for future generations. Learn More about the project.
Join the COVID-19 Journal Project
You can help the Society collect history as it happens by keeping a journal during the COVID-19 crisis.
Learn How
COVID-19 Poster Project
The beginning set of the Wisconsin Historical Society Poster Project
Public information posters have long been a part of history. The Wisconsin Historical Society sponsored 12 artists and their representation and expression of the COVID-19 pandemic through a new, relevant public information poster. The posters created by Wisconsin artists during the COVID-19 pandemic will become part of the collections at the Society where they can be used by future generations.
Learn More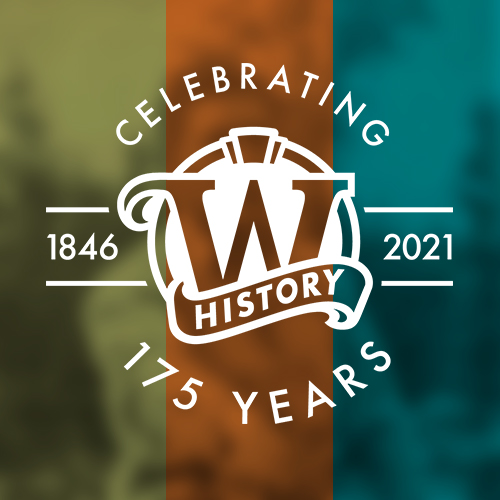 Celebrating Wisconsin Visionaries, Changemakers, and Storytellers
History is a story with many voices, always growing and evolving—a story we tell together.
Throughout time and place, humans have looked to the past to inspire the future. We study the stories of those who came before us to define who we are today, and who we want to become tomorrow. We have a conversation with our past to build a better future.
Learn More
Then & Now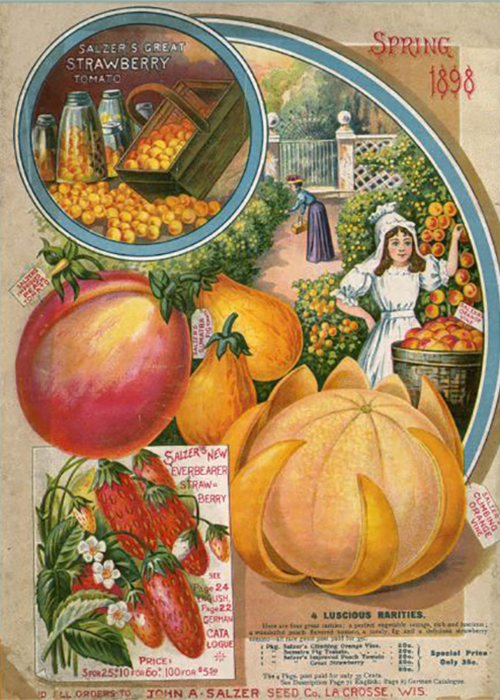 For decades, seed catalogs were the most popular way for home gardeners to order their products. This is the back cover of the John A. Salzer Seed Company catalog from 1898, which is part of the Wisconsin Historical Society collection.
WHI Image 129544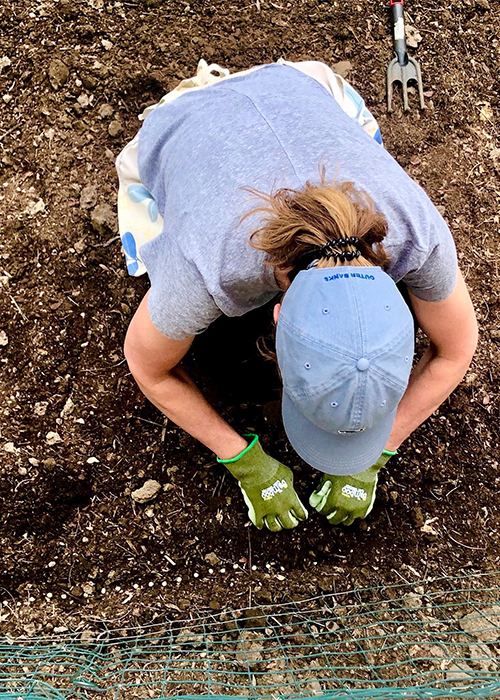 While many may no longer order seeds through catalogs (though they do still exist), today's home gardeners still plant them just like their parents and grandparents. Here, Nettie Witter of McFarland plants peas in her backyard garden.
Credit: Dean Witter
Previous Week's Then & Nows
During the beginning of the Coronavirus Pandemic, the Wisconsin Historical Society created a series of posts exploring how we've handled pandemics in the past and how we're handling them now. Explore them below
Research & Discover History
Education & Activity Resources
Book Nook
The COVID-19 Pandemic has temporarily affected the Society's ability to fulfill hard copy book orders. However, you can still find Wisconsin Historical Society Press books at your favorite book retailer, including independent booksellers at IndieBound. E-books are also available through most e-book vendors, including KOBO, the online e-book portal for many independent booksellers. And make sure to follow us on Facebook for virtual storytime!
Bring History Home
Our online store is open and ready to take your order! Here are a few suggestions to beat the boredom.
Support the Preservation of Wisconsin's History