Women's Suffrage | BIG History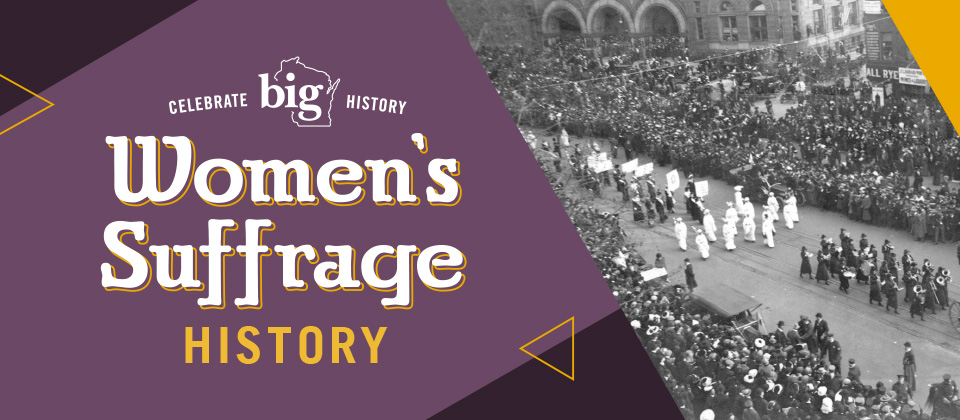 Over 100 Years of Women's Suffrage
On May 21, 1919 the U.S. House of Representatives passed the 19th Amendment to the United States Constitution, prohibiting state and federal governments from denying the right to vote on the basis of gender. The Senate followed suit on June 4, and Wisconsin became the first state to ratify this amendment, on June 10, 1919. This historic moment was the culmination of decades of efforts from many different women's rights groups that had been working since 1846.
Over 100 years after this pivotal moment in history, we honor the Wisconsin women who worked tirelessly to obtain the vote. The Society has put together this page with stories, images, and artifacts from our suffrage collections. These collections just scratch the surface of the history of the suffrage movement in Wisconsin. Please take an opportunity to explore these resources below.
The Fight for Suffrage Continued
It is important to acknowledge that the women's suffrage movement did not guarantee voting rights for everyone. The women involved in the movement did not advocate for women of color nor were they included in suffrage efforts. African American women like Harriet Tubman, Mary Terrell Church, Frances Ellen Watkins Harper, and Ida B. Wells were just as passionate as their white counterparts, but their stories and impact are often excluded.
American Indians did not receive full U.S. citizenship until the passage of the Indian Citizenship Act of 1924, which did not automatically guarantee Native people the right to vote. Despite the 15th Amendment declaring it unconstitutional to deny citizens the right to vote on the basis of race, many states continued to use other means to deny American Indians their voting rights well into the middle of the 20th century.
We hope this content helps you learn more about the women's suffrage movement while acknowledging that, for many Americans, the passage of the 19th amendment was just the beginning of the struggle for voting rights.
"We Stand On Their Shoulders" | A History Of Wisconsin Women & Voting
Take a virtual walk through the Wisconsin Historical Museums's exhibit about Suffrage in Wisconsin!
Learn More About the Exhibit and How You Can Bring It To You!
Explore More Suffrage History
Learn more about the women's suffrage movement in Wisconsin and beyond through these historical essays.
Fascinating Items From Our Historical Collections
The Society has hundreds of items related to the women's suffrage movement available to explore in our online collections. Here are a few highlights. To view the entire collection click here.
Compelling Images from the Society's Historical Collections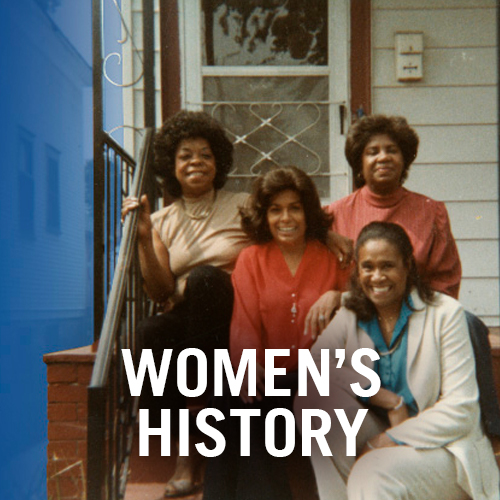 Women's Suffrage is Just the Beginning
The impact women have had on the history of Wisconsin extends well beyond fighting for the right to vote. Explore the impact women have had on agriculture, politics, civil rights, and fabric that makes Wisconsin the place it is today.
Learn More
Women's Suffrage Shop!
Shop suffrage related merchandise from our online store. 100% of the proceeds support the Society.
Shop Suffrage Merch
Support the Preservation of Women's History