Women's Suffrage Centennial Celebration
Celebrating Big Moments: 100 Years of Women's Suffrage
On August 26, 1920, the 19th Amendment went into effect and citizens of the United States could no longer be denied the right to vote on the basis of sex. During 2020, celebrate this 100-year anniversary by engaging with us in the following ways: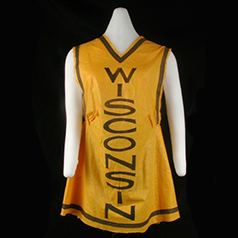 Visit "'We Stand on their Shoulders': A History of Wisconsin Women and Voting," now open at the Wisconsin Historical Museum
Explore the Society's collections and artifacts related to the suffrage movement.
Teach
Book the Traveling Suffrage Display to share information on the Women's Suffrage Movement with your community. This display is fully booked for 2020.
Download the teacher resources toolkit to share suffrage history in the classroom.
Celebrate
Plan your own celebration.
Save the Date for August 26, 2020, the 100-year anniversary of the 19th Amendment going into effect.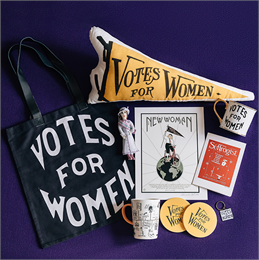 Shop
Show your suffrage pride! Shop our unique Women's Suffrage products and gifts.
Shop

Thank you to our Partners!