Environmental History | BIG History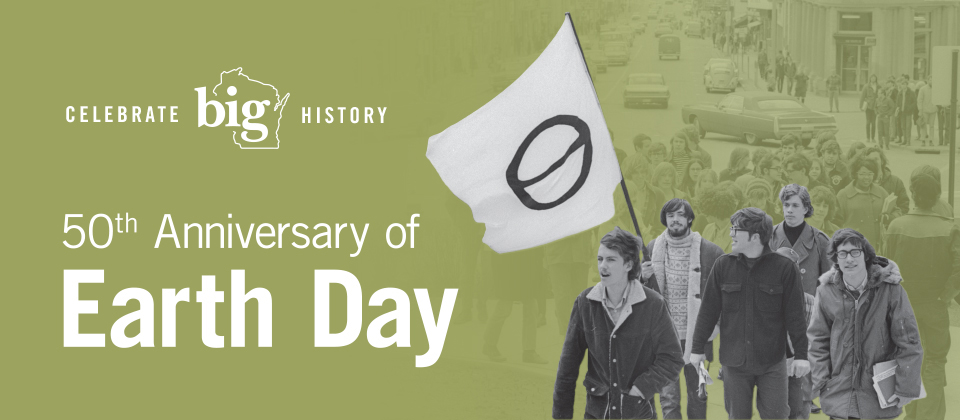 Celebrating Big Moments: Earth Day and Leaders of Land Ethics in Wisconsin
April 22, 2020 marks the 50th anniversary of Earth Day. While decades later Earth Day is celebrated around the world, this annual event has humble beginnings right here in Wisconsin, as the brainchild of Senator Gaylord Nelson. In 2020, the Society is celebrating BIG moments in Wisconsin history, including the significant impact that individuals like Nelson, those interested in environmental conservation, have had on the history of the state. Learn about this impact through the articles, artifacts, and other important items below that help tell these compelling stories.
First and Foremost Stewards
As we celebrate Earth Day, we recognize Indigenous peoples as the first and foremost original stewards dedicated to caring for the environment and the Native Nations who continue to work tirelessly to protect the land and its resources—from a depth of nearly 14,000 years through today. We honor and thank the 12 contemporary Native Nations of Wisconsin for their ongoing contributions and efforts to protect this shared place that we all call home.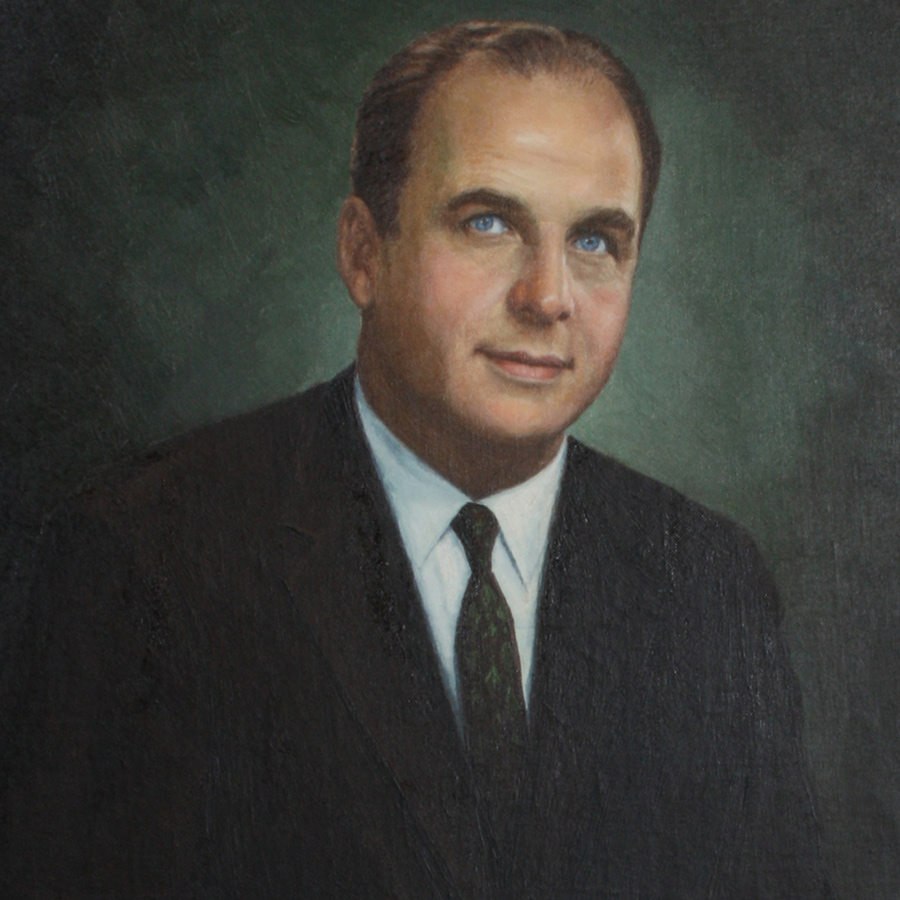 A Champion of our Earth
In 1969, Wisconsin Senator Gaylord Nelson came up with an idea that would become his lasting legacy. Nelson suggested a full day dedicated to teaching and learning about the environment, believing that if people only knew more about the environment, they would demand better protection. See how Nelson's efforts led to the first Earth Day by reading the article below.
Learn More
The Gaylord Nelson Historical Collection
Explore More History
Learn more about the history of environmental conservation in Wisconsin and beyond through the historical essays below.
Fascinating Items from Our Historical Collections
The Society has thousands of items related to environmental conservatons available to explore in our online collections, and these collections are always growing. Explore some of these amazing items and the stories behind them below.
Compelling Images from the Our Historical Collections
Human impact on our environment
It is important to understand the impact that humans have had on our environment. View items from our collections below related to this impact.
Read more through the Wisconsin Society Press
You can find Wisconsin Historical Society Press books at your favorite book retailer or library.
Visit the Society to Explore More
The items featured on this page, and those available to explore online, are just a fraction of the Society's extensive collections on this and many other topics. The Society archives preserves the papers of many influential environmentalists, including Sigurd F. Olson, Spencer Black, Lorrie Otto, Harold "Bud" Jordahl, the records of the Sierra Club-John Muir Chapter, and much, much more. The Society's library and archives are free and open to the public, and we encourage you to visit and explore them. Click here to learn more about searching the library collections and planning your visit to the Society.
Support the Preservation of Wisconsin's History

Make a BIG impact by supporting the Society's efforts to continue to collect, preserve, and share stories about environmental conservation, and all Wisconsin history.
Explore Wisconsin's History
You can find out more about our history in these pages focusing on other monthly celebrations!