Historical Essay
Clark-Halyard, Ardie 1896 - 1989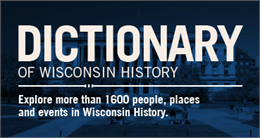 civil rights advocate, education reformer, business woman; b. 1896 in Covington, Georgia. After graduating from Atlanta University, Clark-Halyard co-founded the Columbia Savings and Loan Association where she served as secretary-treasurer for 46 years. After World War II, Clark-Halyard and her husband Wilbur Halyard relocated to Milwaukee where she worked for 20 years at Goodwill Industries as an employment secretary and personnel director. In 1947 Clark-Halyard helped establish the NAACP Youth Council, and in 1951 became the first woman to serve as President of the NAACP's Milwaukee branch. Clark-Halyard helped to organize the Wisconsin State Conference of the NAACP, serving as the Conference's first President and Treasurer. While residing in Wisconsin she served for eight years on the Wisconsin State Board of Vocational, Technical and Adult Education and was also a member of the Wisconsin Governor's Commission on the status of Women. 
Sources: Reminiscences of Ardie Clark Halyard (Columbia Univ. oral history 1978, at http://oralhistoryportal.cul.columbia.edu); Milwaukee Public Television. The Making of Milwaukee (http://www.themakingofmilwaukee.com/people/historical.cfm); March On Milwaukee Civil Rights History Project. University of Wisconsin-Milwaukee Libraries (http://www4.uwm.edu/libraries/digilib/march/ index.cfm).
Learn More
Dictionary of Wisconsin History
Explore more than 1,600 people, places and events in Wisconsin history.
[Source: Submitted by Cimesha Williams of Alverno College. See citations above.]