Historical Essay
Brown, Emma, 1827-1889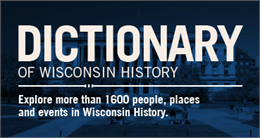 Co-founder of the journal "Wisconsin Chief" and the first successful woman editor and publisher in Wisconsin; her paper supported the temperance movement and women's suffrage. View more information elsewhere at wisconsinhistory.org.
View newspaper clippings at Wisconsin Local History and Biography Articles.
Learn More
Dictionary of Wisconsin History
Explore more than 1,600 people, places and events in Wisconsin history.
[Source: McBride, Genevieve G. On Wisconsin women. (Madison, Wis.: University of Wisconsin Press, 1993): McBride, Genevieve G. Title: On Wisconsin women : working for their rights from settlement to suffrage / Genevieve G. McBride. Publisher: Madison, Wis. : University of Wisconsin Press, c1993.' pps 37-38, 63-64]