Historical Essay
Images of Madison - Image Gallery Essay
Madison's 150th Anniversary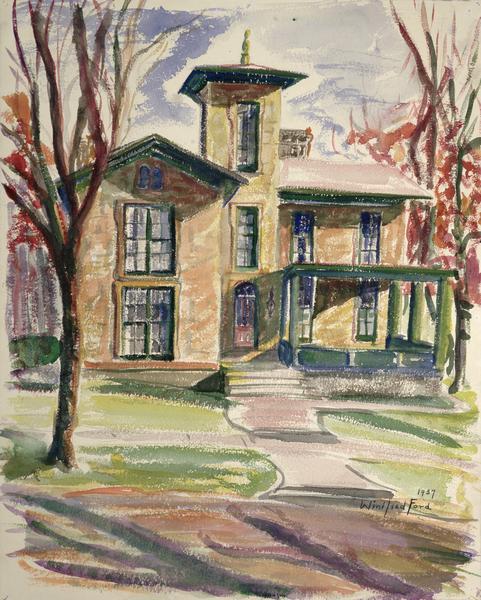 Bashford House, 1938
Madison, Wisconsin. The Bashford house located at 423 North Pinckney Avenue. View the original source document: WHI 29808
Enlarge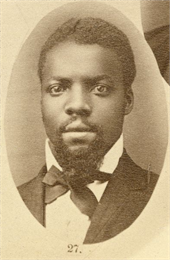 Benjamin Butts Wisconsin Legislature Assembly Portrait, 1877
Madison, Wisconsin. Portrait of Benjamin Butts as part of a composite portrait of Officers, Clerks and Employees of the Wisconsin Assembly. He worked as a washroom attendant. View the original source document: WHI 45152
Created to honor the 150th Anniversary of the granting of Madison's city charter on March 4, 1856, this gallery groups hundreds of photographs, maps, drawings and paintings of Madison by subject.
These images capture people working, at play and at home. They document how Madison looked in the past and the many ways in which it has changed since the 1830s. Explore. Enjoy.
View the Gallery

Learn More
James T. Potter: Have You Seen This Madison?