Classroom Material
History and Critical Thinking Handbook
Enlarge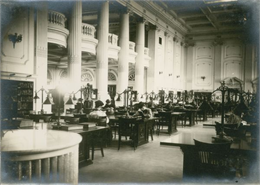 Library Reading Room, 1904
University of Wisconsin students studying in the Wisconsin Historical Society Library Reading Room. View the original source document: WHI 49153
The "History and Critical Thinking Handbook" is a structured guide for the study of history. It ties together best practices, sound research, and lesson plans linked to the Wisconsin Model Academic Standards (and compatible with the Common Core Standards).
Use it to help your students gain deeper and more meaningful connections to the past we all share.
When a student experiences that "wow!" or "aha!" moment, they can be inspired to analyze, evaluate, and think critically-skills that enrich them for an entire lifetime.
The handbook was developed by education and history experts at the Wisconsin Historical Society and designed for use with grade levels 6-12.
Enlarge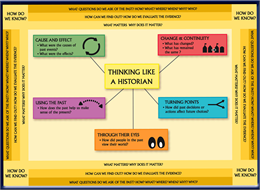 'Thinking Like a Historian' Poster
This poster will provide your students with a new way of looking at the past. It will guide your students to ask the same questions that historians do: What matters? Why does it matter? How do we know?
This downloadable poster highlights thoughtful questions to help students think like historians. Questions focus on cause and effect, change and continuity, using the past, turning points and through their eyes.
"Thinking Like A Historian" is the framework for the 4th grade history textbook, "Wisconsin: Our State, Our Story."