General Information
Local History & Historic Preservation Conference
2023 Annual Conference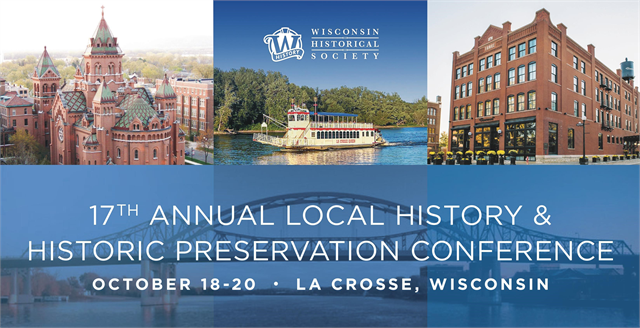 About the Conference
The 2023 Local History and Historic Preservation Conference will be held October 18-20 at the La Crosse Center. Conference information will be updated on this website as it becomes available.
---
Keynote Speakers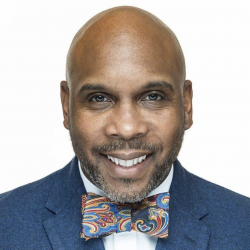 Omar Eaton-Martínez
Senior Vice President for Historic Sites
National Trust for Historic Preservation
Omar Eaton-Martínez is the Senior Vice President for Historic Sites at the National Trust for Historic Preservation, where he leads the preservation, interpretation, and overall stewardship of 28 historic sites across the country to tell the full American story. Prior to this position, he led the Prince George's County Historical Resources, which include historical house museums, an aviation museum, the Black History Program, and archaeological parks. He also oversaw the programming of those sites with an emphasis placed on preserving, sustaining, and enhancing these resources as well as engaging and building communities through education, outreach, and innovation. Recently, he managed the interns and fellows program at the Smithsonian's National Museum of American History (NMAH). Omar has worked at the National Park Service, the Office of the National Museum of the American Latino Commission, and NASA, and he also was a K-12 teacher in NYC and DC. He builds coalitions that support diversity, equity, accessibility, and inclusion.
Omar has had leading roles in racial equity organizations like Museums and Race: Transformation and Justice and Museum Hue as well as a part of the Museum as Site for Social Action project. His research interests are Afro Latinx identity in museum exhibitions; diversity and inclusion in museums and cultural institutions; and Hip Hop history, culture, and education. Moreover, he has supported public history projects centering blackness in Puerto Rico.
Omar participated as an American Alliance of Museums Diversity. Equity. Accessibility. Inclusion (DEAI) Senior Fellow, who is dedicated to diversifying museum boards. Additionally, he is a gubernatorial appointee to the Maryland Lynching Truth and Reconciliation Commission, the first commission of its kind in the country. Omar Eaton-Martinez is member of Phi Beta Sigma Fraternity, Inc., a husband, and father of four children.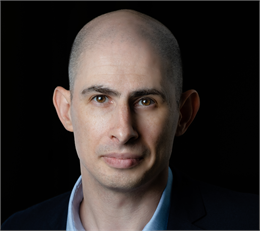 Jason Steinhauer
Founder & CEO
History Communication Institute
Jason Steinhauer is a bestselling author and public historian who operates at the intersection of history, tech, social media, and politics. Technology has profoundly re-organized our ways of knowing things about the world, and the positive and negative effects of technology must be balanced with a humanistic perspective. Jason brings this approach to his work, where he writes and speaks about how social media, tech, and the web are shaping our history, politics, democracy, and future. Jason is currently a Global Fellow at The Wilson Center and a Senior Fellow at the Foreign Policy Research Institute; a contributor to TIME and CNN; a past editorial board member of The Washington Post "Made By History" section; and a Presidential Counselor of the National WWII Museum. He previously served as Founding Director of the Lepage Center for History in the Public Interest, and prior he worked for seven years at the U.S. Library of Congress.
Jason is currently the founder and CEO of the History Communication Institute, which seeks to ensure the Web and social media foster healthy online information ecosystems that promote history, democracy, and human rights. His best-selling book, History, Disrupted: How Social Media & the World Wide Web Have Changed the Past, examines how history gets communicated on the Web. Jason has traveled overseas three times with the U.S. Department of State as part of diplomatic exchanges between the United States and the European Union, meeting with government officials, scholars, and students to discuss the effects of the Web and social media on public understandings of news, history, and information. He has spoken at events across the United States and Europe and appears frequently in the media.
In his keynote, Steinhauer will discuss the rise of what he calls e-history, historical information designed for the social Web and which leverages the mechanics of the social Web in order to achieve visibility. In his talk he will demonstrate how e-history has come to shape and define what the public knows--or thinks it knows--about the past.
---
How to Register
Conference registration will open on July 10, 2023. Check back on this webpage for updates.
Early Bird Prices (through August 20)
Two Day - $155
Thursday Only - $105
Friday Only - $100
Regular Prices (from August 21)
Two Day - $175
Thursday Only - $110
Friday Only - $105
Student Prices
Student Two Day - $70
Student One Day - $40
Wisconsin Historical Society Members receive a 10% member discount.
---
Hotel Information
View hotels with special rates available for conference attendees by clicking here.
---
2023 Conference Partners
The Wisconsin Historical Society appreciates the support of our 2023 partners: