Historical Essay
Edgerton Art Clay Works (1892-1899)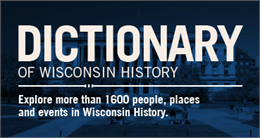 In 1891, Pauline Jacobus recruited Thorwald P. A. Samson and Louis Ipson, professional potters at the Hjords Pottery in Denmark, to work as artists and molders for the Pauline Pottery of Edgerton. Within a year of their arrival in Edgerton, Samson and Ipson established their own pottery company, the American Art Clay Works, to produce busts and figurines made from local terra-cotta. Edgerton attorney Louis H. Towne purchased the pottery in 1895, renaming it Edgerton Art Clay Works.
Samson and Ipson stayed on as designers, along with Samson's brother Hans and noted sculptors Helen Farnsworth Mears and Jean Pond Miner. Ipson returned to Denmark in 1896, and Samson did the same in 1899, bringing the company to a close. When the potters returned to Edgerton in 1902 they reopened the Art Clay Works, but soon developed an entirely new line of ceramics -- the Norse Pottery. View examples from the American Art Clay Works, the Edgerton Art Clay Works and the Norse Pottery in the Wisconsin Decorative Arts Database. Kenneth Dearolf, Wisconsin Folk Pottery (Kenosha Public Museum, 1986); Maurice Montgomery, Edgerton's History in Clay: Pauline Pottery to Pickard China (2001).
Learn More
See more images, essays, newspapers and records about Edgerton Art Clay Works.

Dictionary of Wisconsin History
Explore more than 1,600 people, places and events in Wisconsin history.