Historical Essay
Niedecker, Lorine, 1903-1970
Fort Atkinson Poet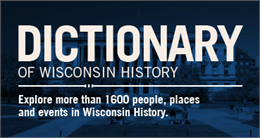 b. Fort Atkinson, Wisconsin, 1903
d.
Lorine Niedecker was a poet. She grew up in Fort Atkinson and after graduating from high school in 1922, attended Beloit College briefly. She lived most of her life on Blackhawk Island, along the Rock River near Lake Koshkonong. Scenes of the area recur throughout her work.
Career
Niedecker strained to make ends meet for most of her adult life, working as a library clerk from 1928-1930, in the Federal Writers' Project from 1938 to 1942, as a script-writer for the Madison radio station WHA during World War II, as a stenographer and proofreader from 1944 to 1950 and as a cleaning woman from 1957 to 1962. During much of her career she lived year-round on the shore of Lake Koshkonong in a one-and-a-half room summer cottage without plumbing. Most of her friends were unaware that she wrote poetry.
Poetry
Her first poems were published in the late 1920s. She maintained a close friendship with the New York Objectivist poet Louis Zukofsky after 1931. Although her first book, New Goose (1946), was based on folktales, her reputation rests on the "often austere, vivid imagery, and spare language" of her later poems. Discovered in the 1950s by the Black Mountain and Beat poets, Niedecker's work was compared to that of William Carlos Williams — who likened her to Emily Dickinson — as well as to classic Chinese and Japanese poetry. British poet Basil Bunting called her, "in the estimation of many, the most interesting woman poet America has yet produced." She died on December 31, 1970.
Learn More
See more images, essays, newspapers and records about Lorine Niedecker.
Dictionary of Wisconsin History
Explore more than 1,600 people, places and events in Wisconsin history.
Works: New Goose (1946), My Friend Tree (1961), North Central (1968), T&G: Collected Poems, 1936¿1966 (1969), My Life by Water: Collected Poems, 1936¿1968 (1970), Blue Chicory (1976), From This Condensery (1985), The Granite Pail (1985) and Harpischord & Salt Fish (1991), and Collected Works, ed. by Jenny Penberthy (2002). Academy of American Poets; Wis. State Journal 5 January 1971; LiteraryHistory.com