Resource Description
Draper Manuscripts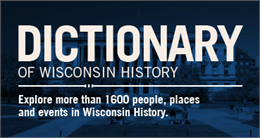 A collection of 491 volumes of manuscripts at the Wisconsin Historical Society collected by Lyman Copeland Draper (q.v.). The papers primarily cover the period between the French and Indian War and the War of 1812 (ca. 1755-1815) and document the "Trans-Allegheny West," which included the western Carolinas and Virginia, some portions of Georgia and Alabama, the entire Ohio River valley, and parts of the Mississippi River valley. Consisting of interview notes, copies of archival records, newspaper articles, and original documents given to Draper, the papers are grouped by topic, period, or document type into fifty series, each of which is individual described in ArCat, the Society's manuscript catalog. The entire collection has been microfilmed and is owned by nearly 100 libraries nationwide; it is not yet available online.
Source: Harper, Josephine. A Guide to the Draper Manuscripts; ArCat
Learn More
See more images, essays, newspapers and records about the Draper manuscripts.

Dictionary of Wisconsin History
Explore more than 1,600 people, places and events in Wisconsin history.