Historical Essay
Dow riot (1967)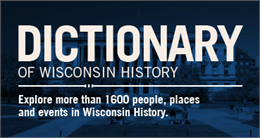 Anti-war protest on the University of Wisconsin's Madison campus, Oct. 18, 1967. When hundreds of students protesting recruiters from Dow Chemical, the makers of napalm, blocked access to the University's Commerce Building, Madison police removed them by force. Dozens of students were beaten bloody, tear gas was used for the first time in an anti-war demonstration, and 19 police officers were treated at local hospitals. The violence of the event is credited with politicizing thousands of previously apathetic students and helping to transform the Madison campus into one of the nation's leading anti-war communities.
View more information at www.pbs.org. Maraniss, David. They Marched into Sunlight (N.Y.: Simon and Schuster, 2003); www.pbs.org
Learn More
See more images, essays, newspapers and records about the Dow riot of 1967.

Dictionary of Wisconsin History
Explore more than 1,600 people, places and events in Wisconsin history.