Classroom Material
Juanita Adams: The Heart of an Activist
Milwaukee's Desegregation and Fair Housing Movement
Juanita Adams grew up with segregation in the Jim Crow South. "Blacks and whites went to separate schools, used separate bathrooms, and drank from separate water fountains," Juanita wrote. Even as a teenager, this unfair, unjust treatment "lit a flame" within her to "stand for justice."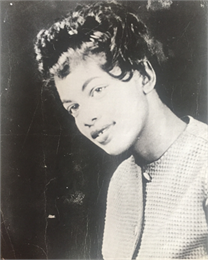 Juanita Adams, age 16
Moving to Milwaukee in 1959 showed Juanita the hidden nature of systemic racism that permeated the lives of Black people. As a founding member of the Milwaukee chapter of the Congress of Racial Equality (CORE) and compatriot to Lloyd Barbee, Father Groppi, and other civil rights leaders, Juanita worked to eradicate unfair and racist treatment of Black people in Milwaukee and put an end to the systemic injustice that kept her and others like her from reaching their full potential as equal citizens of the United States.
Classroom curriculum
This curriculum is designed to enlighten and inspire students in grades 6-12. Using archival and contemporary sources as well as an autobiographical essay, students will learn about Juanita Adams' lifetime of activism and Milwaukee's desegregation and Fair Housing movement.
Video: Legacy of an Activist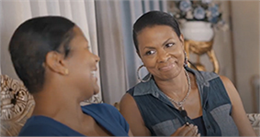 In this video, you'll meet Juanita Adams' daughters and learn how her commitment to justice permeated all aspects of Juanita's life. Listen as her daughters share the values Juanita instilled in them and how those values live on after her death.
Video: Juanita Adams speaks with the Wisconsin Black Historical Society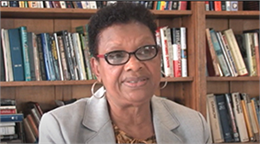 In this video from the Wisconsin Black Historical Society (http://www.wbhsm.org/), watch and listen as Juanita Adams describes in her own words what motivated her lifelong work to spark change and fight back against racism and injustice.
Suggested additional resources
Project credits
These materials were created by the Wisconsin Historical Society in collaboration with: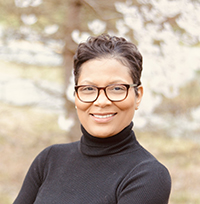 Sheila Adams Gardner is an attorney, mediator, coparenting coach and founder of Cooperative Strategies Family Law in Washington, DC. She is Juanita Adams' youngest of four daughters. Sheila is the author of the children's book, My Granny Fought for Freedom, which she wrote to honor and preserve Juanita Adams' legacy of activism. Sheila also wrote the children's books, Two Houses, One Family and Made of Love, to celebrate successful coparenting families. Sheila is a graduate of Holy Angels Elementary and Messmer High Schools in Milwaukee. She received her Bachelor of Arts degree from Howard University and Juris Doctor degree from Texas Southern University.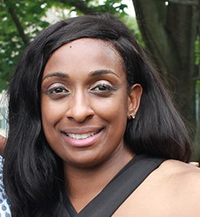 Kimberly Danson serves as Director of Diversity and Inclusion for a PreK-6th grade independent school. Before stepping into her current role, Kimberly was a consultant for WestEd, an educational research and development agency. She is a native of Milwaukee and previously served as a literacy teacher leader, instructional coach, new teacher mentor, and classroom teacher for Milwaukee Public Schools. Additionally, she was a part-time instructor for the College of Education at the University of Wisconsin-Milwaukee. Kimberly received her B.S. from Tennessee State University, a historically black college, and her M.A. in ed leadership from Marian University.
"Legacy of an Activist" video credits
Videographer: Cory Cifax (Goodshotcory.com)
Interviewees: Sheila Adams Gardner, Esq., Patricia Adams Cifax, PhD, and Jacinta Adams Tatum