Wisconsin has a history of found object artists like Mary Nohl and Fred Smith. By mixing art and physics, Amy Mietzel of Bare Knuckle Arts will challenge kids to make pull toys out of random objects that provide hours of entertainment!
About Cure Cabin Fever!
Cure Cabin Fever! is a series of events on Saturdays in January that brings families in Madison and the surrounding areas to the Museum for free, hands-on activities and crafts. This year's series, Art of All Kinds!, makes art and artists available to kids and families so they can explore their creativity. Families will discover the creativity of Wisconsin from local artists who specialize in many different forms - from upcycled art to cooking, storytelling to puppetry.
The next event in this series will take place on January 26th.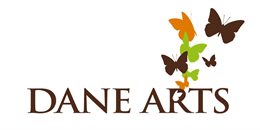 Cure Cabin Fever! Sponsors
This project is supported by Dane Arts with additional funds from the Endres Mfg. Company Foundation, The Evjue Foundation, Inc., charitable arm of The Capital Times, the W. Jerome Frautschi Foundation, and the Pleasant T. Rowland Foundation.
Location
Wisconsin Historical Museum
Wisconsin Historical Museum, 30 N Carroll St
Madison, WI 53703
Location Information
Four floors of changing exhibit galleries, permanent exhibits and the museum store ― located on Madison's Capitol Square
Accessibility Information
The site is fully accessible to visitors requiring a wheelchair for mobility.