COVID-19 Updates: The Wisconsin Historical Society hours have changed. See a full list of COVID-19 Closures and Events HERE.
Wisconsin Historical Society
Visit Us
Society Headquarters

816 State Street
Madison, WI 53706

The Wisconsin Historical Society invites you to host your event at our Headquarters location.

email asklibrary@wisconsinhistory.org
call 608-264-6535
email askarchives@wisconsinhistory.org
call 608-264-6460

SHPO staff are working remotely, contact your program area or email askshpo@wisconsinhistory.org for other questions

All hours are subject to change based on the academic calendar.

See a map of our historic sites and museums found throughout the state. Or, view each website from the menu below:
Highlighted Resources

Discover our rich resources about Wisconsin's involvement in U.S. Civil War

Investigate more than 12 million documents, publications, photographs, films or items dating from 1753 to 1985

Explore more than 25,000 maps of the United States and Canada, most predate 1900
Wisconsin Center for Film
and Theater Research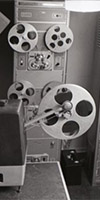 The Wisconsin Historical Society works closely with the WCFTR in carrying out its mission.
Learn more about Trumbo, one of the members of the Hollywood Ten, and his life during the blacklist era.
New Museum Project
The Wisconsin Historical Society is actively developing plans for a new 21st-century museum which will serve as a hub for statewide history education and outreach. Click here to learn more.
The Press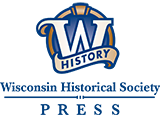 Lively narratives and engaging explorations of Wisconsin for history lovers, educators and young readers
Publishers since 1855
wisconsinhistory.org/press

New From
The Press
This Day in Wisconsin History
On this day in Wisconsin history